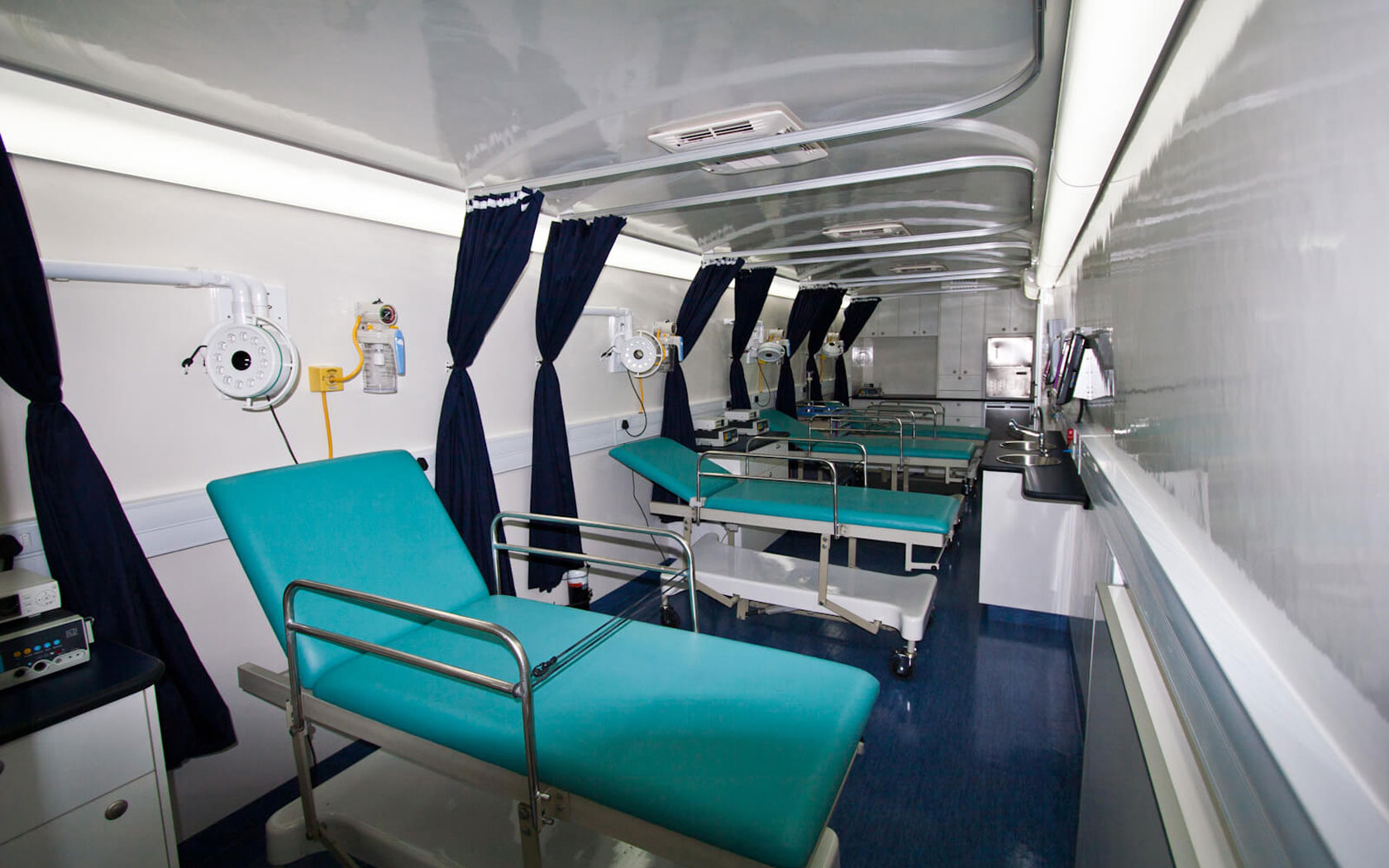 Mobile circumcision clinic: Society of family health
The mobile circumcision clinics consist of 5 beds, 6 trained professionals and can treat up to 50 patients per day.
Hundreds of boys have died in South Africa after botched circumcisions at illegal initiation schools. This, combined with the fact that circumcision has been shown to lower the risk of HIV and other sexually transmitted diseases form part of the reason for the Society of Family Health to commission one mobile circumcision clinics.
These mobile health clinics units were provided in 2015 and it has since operated in KZN, performing circumcisions, and educating locals about safe sex and the prevention of HIV.