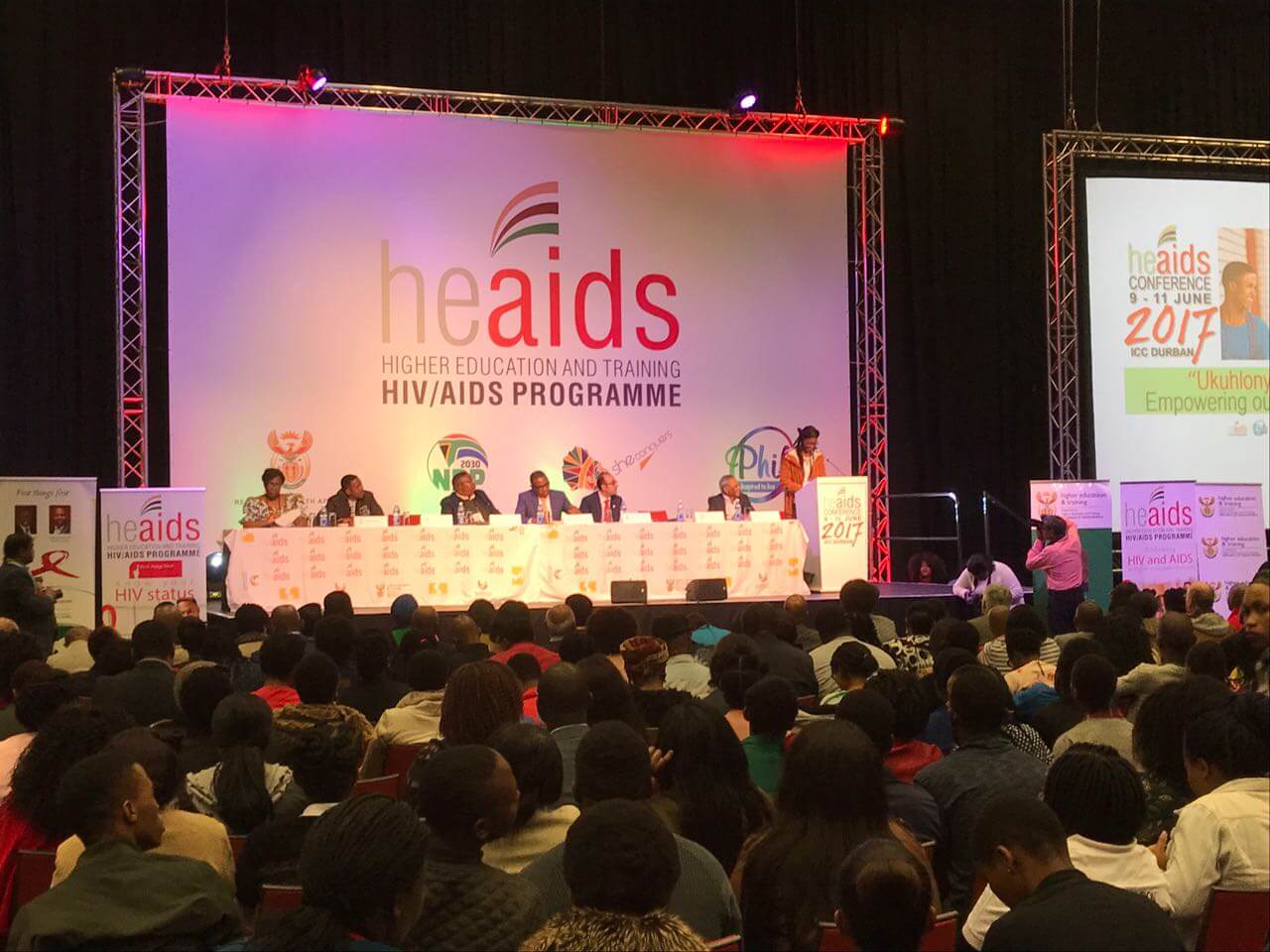 On Youth Day, Let's Commit to Empower Youths to be HIV Champions
June 16, 2017
The most recent census (2016) tells us that 36.2% of the South African population is categorized as youth (ages 15-34). Up to this point, leaders of the HIV community have largely failed to listen to the voices of young people. Social and behavioural interventions to address youth HIV prevalence rates have not resulted in as much progress as anticipated, and this can be partially attributed to an overall lack of understanding that policy-makers possess on the realities faced by the most vulnerable youthful members of the community.
Despite the inexperience their age may imply, the youth can offer incredibly valuable contributions that will aid the public health community to eradicate AIDS in the near future. There is no other option than to put youth at the centre of the HIV conversation. On the 9th of June, the Mobile Health Clinics team arrived at the HEAIDS Annual Youth Conference in Durban. HEAIDS, the Higher Education and Training HIV/AIDS Programme, is the national facility to develop and support the HIV mitigation programmes at South Africa's higher education institutions. This conference was meant to hand the figurative and literal microphone over to the students of South Africa's public Universities and TVET Colleges.
The audience was struck by the pain and strength in the young voices that reverberated through the conference hall. These voices were pleading with policy-makers, NGOs, and any authority figure who could possibly make a difference to hear their stories and make the necessary changes. The most inspiring narratives were those who not only described the problems they face in everyday society (many of those problems leading to HIV/AIDS), but also ultimately offered solutions that simply needed to be acted on by those with the power to enforce. Should we not hand this power over to young people and skip the middle step?
In honour of Youth Day 2017, let us commit to empowering the youth to be HIV champions. We must give them the tools they need to make a difference in the communities they belong to, because they understand the dynamics and issues in those communities more than anyone else possibly can.
Dr. Ramneek Ahluwalia, Country Director and Head of HEAIDS, offered an interesting approach to empowering youths in an article entitled "Key to National Strategic Plan success lies with educated and empowered youth". He proposes that students of higher education institutions are actually the most suitable to bring about change in the HIV epidemic because they are well educated, motivated and articulate. The most effective method of HIV prevention is not teaching abstinence, but rather communicating the Human Immunodeficiency Virus' method of transmission and teaching safe sex to those who are inevitably sexually active. A main focus in TVET Colleges and Universities must therefore be to teach HIV literacy to these students, who can then transfer that knowledge to their loved ones.
"By creating HIV prevention champions within families, we can achieve a far more radical reduction in infection rates. People are much more likely to be receptive to conversations about private topics like sex and health with family members than with strangers." – Dr. Ahluwalia
Dr. Ahluwalia goes on to explain how the concept of "Black Tax" can have a positive twist in this context. One study found that young black professionals often financially support as many as 14 relatives with their salary. As "breadwinners" for their family, they are able to exert a certain level of influence over those they provide for that otherwise may not be possible. They can therefore teach their relatives about the reality of HIV/AIDS, and the dangerous behaviours that lead to the acquisition of the disease.
Empowering the 20.1 million members of our country's youth to be HIV champions and advocates of healthy, positive living means not only allowing them to take control of their own health, but also giving them space to set the tone for the next generation. If we encourage this to happen, we will see a healthier and more productive South Africa.
References:
http://heaids.org.za/news/key-to-national-strategic-plan-success-lies-with-educated-and-empowered-youth/