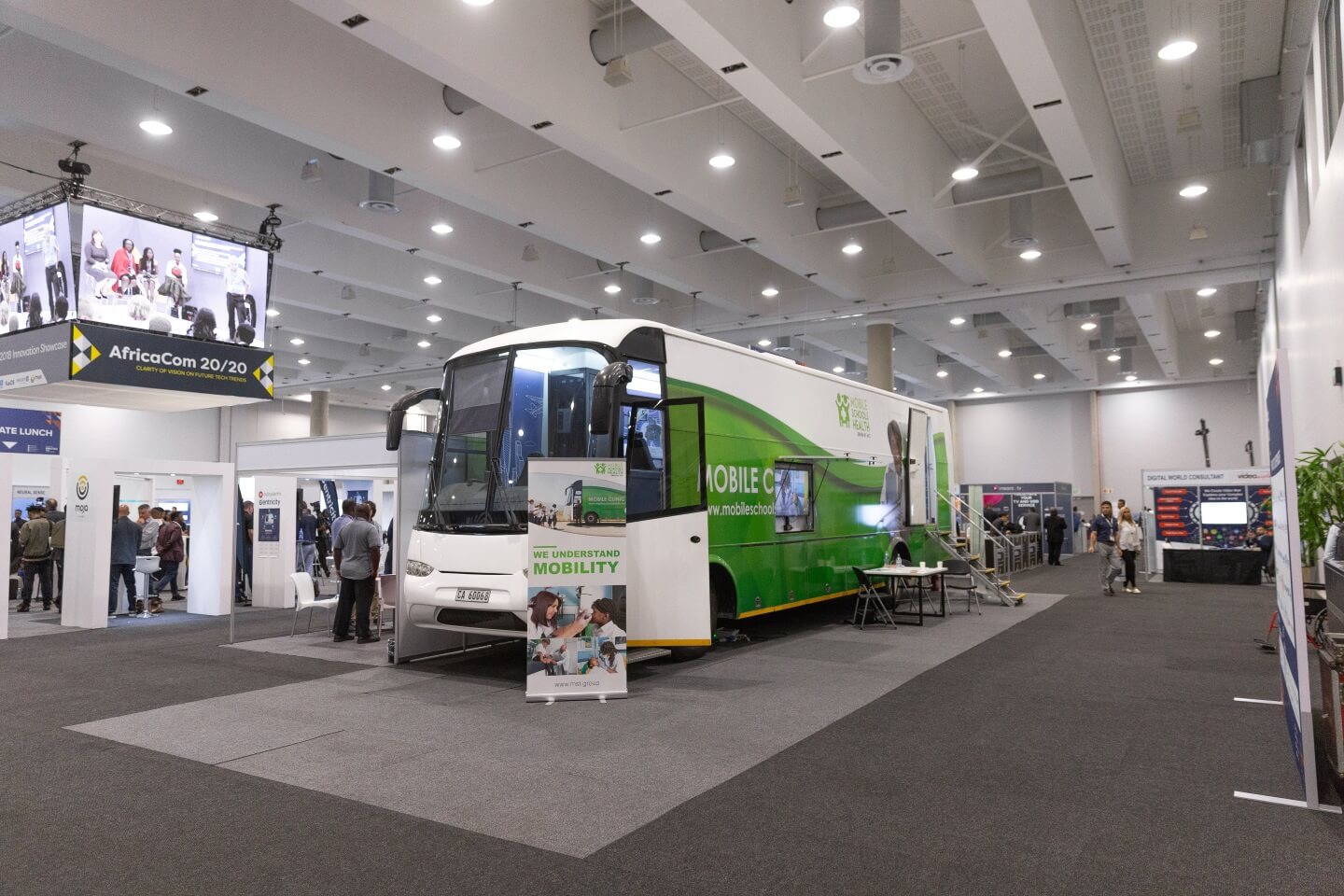 #WeUnderstandMobility: AfricaCom 2018
In November 2018, we had the opportunity to showcase one of our mobile clinics at the largest event for African telecoms, media and technology. AfricaCom 2018 took place in Cape Town, South Africa this year and we had the unique privilege of parking one of our Mobile Schools Health units in one of the main exhibition halls – front and centre.
Recently, Mobile Health Clinics has been embracing its position as one of the leading experts in mobility. We work with our partners who have their own focuses and expertise and let them lean on our understanding of mobility, so that together, we can create highly impactful mobile projects.
Mobile Schools Health, a sister company of Mobile Health Clinics, is the only high-impact intervention that helps under-served children to access preventative healthcare so that they can have the opportunity to succeed in life. The solution – and the mobile clinic we showcased at the conference – consists of three medical consultation sections dedicated to rendering dental, primary healthcare and optometry services.
At AfricaCom, the MSH and MHC team met many innovators in the fields of mHealth and technology in general who connected with our mission to give children access to quality healthcare services. The feedback we received was resoundingly positive and encouraging, with every individual who walked through our clinic being blown away by the look, feel and potential of this kind of solution. We look forward to collaborating with some of the fellow AfricaCom exhibitors and delegates in the new year.